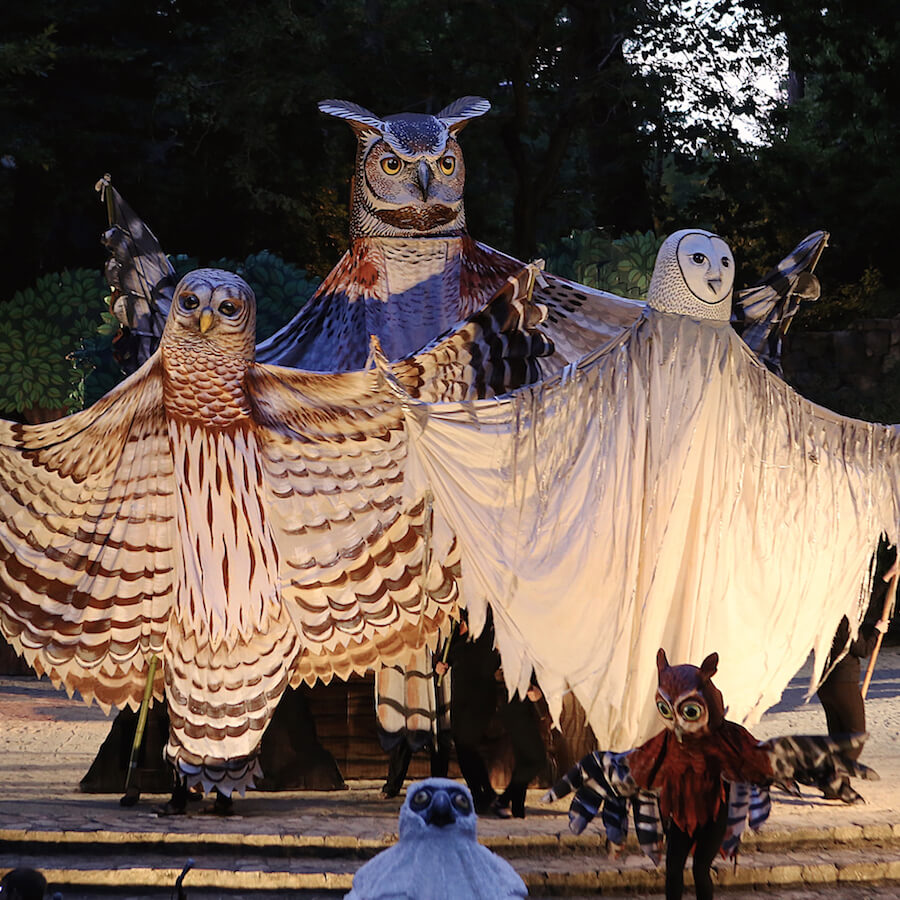 For the past 20 years Paperhand Puppets have been working to connect us more deeply with the Earth, our creative spirit, and our humanity. Watching puppets come to life to live music is magical, but it also helps us to feel. It exercises our empathy muscle as it holds a mirror for us to see ourselves in new ways. Paperhand taps in to ancient traditions of mask, giant puppets, and shadow with the hope of finding the new story to inspire us. At very least, it is an authentic effort to be a light in the darkness.
Get up close and personal with some of Paperhand's award winning creatures and characters this month at The ArtsCenter!
Exhibition on display July 3rd – 31st.
Opening Reception: Friday, July 13th 6-8pm in the Nicholson Gallery and will be held in conjunction with the 2nd Friday ArtWalk.