The ArtsCenter's interview series "Art in a Pandemic" explores the ways that artists in our community are using the arts to stay engaged and connected in a time of crisis. Interview by Jenks Miller.
As the COVID-19 pandemic reorganizes our lives, many of us are turning to the arts to provide insight, human connection, and healing. The ArtsCenter's new online learning programs allow students of all ages stay creative, learn new skills, and maintain meaningful relationships with others from the comfort of their own homes. We will be profiling the artists, writers, and educators offering online ArtSchool instruction at The ArtsCenter to get a sense of how their creative practices have been impacted by the crisis, and what they are doing to cope. Please join us!
Jennifer Austin has taught stained glass through The ArtsCenter since 2001. Under normal circumstances, she holds classes in person at her private studio in Mebane, "The Kaleidoscope," online at kaleidoscopestainedglass.com.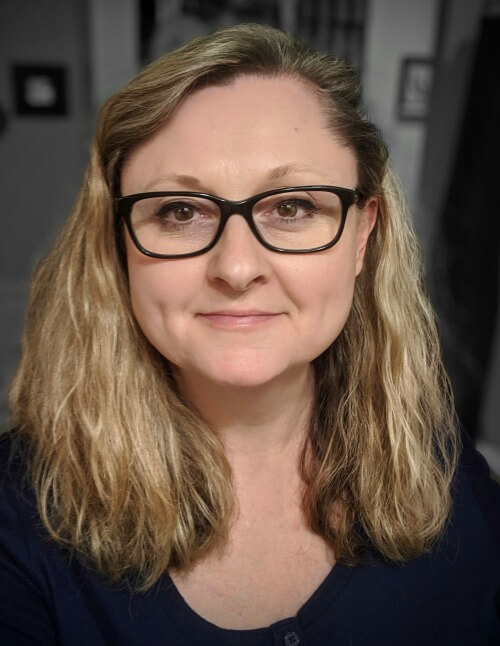 What does your art practice look like in normal conditions? How has Coronavirus impacted this practice?  
One of my favorite things about what I do is sharing creative discovery with others. On open studio days, students are working in different art glass techniques simultaneously: traditional stained glass, glass on glass mosaics, leaded glass, etc.… The positive energy it generates in my studio is one of my greatest joys.  I am very much an introvert unless I'm in my studio surrounded by creatively minded people. The steady stream of problem solving, inspiration, and laughter helps to sustain me in many ways. The current state of the world, with everyone attempting to find ways to communicate, and find creative resources, feels very disjointed. I miss my students very much, however, I am trying to use this as an opportunity to learn about different ways to connect and share creative information with others.
What media have you engaged with in this era of social distancing?
I have used Zoom to schedule online meetings with my regular students to hopefully continue the support we are used to in the studio. We have all become very good friends and we miss our conversations about not only art, but many aspects of our personal lives as well. I have, in the distant past, had a few online students. However, at that time it was not something I chose to continue because that was before the age of livestreaming. All interaction was through text conversations and video clips. Hopefully, through livestreaming platforms, like Zoom, online creative classes can be a much more positive and interactive experience.
Are there any lessons we can learn from this crisis?  
Yes, I hope that we emerge from this crisis with a new found respect for the privilege of human connection, and reverence for the environment, which is flourishing in the absence of our often careless and destructive presence on the planet. Last, but not least, a resolve to place our scientists and medical professionals in a place of power and influence over policy and governance.
Please describe the class you're offering through The ArtsCenter's online program. Did the crisis inspire any aspects of your lesson plan? What can students expect to learn in your class?  
My first online class offering is Stained Glass Mini Mosaics: Pendants. In this class, students will learn about art glass types, basic glass cutting, and nipping shapes for mosaics. We will talk about design choices and planning, and laying out a design. I will demonstrate how to reverse grout mosaic pieces into the pendant tray, and then finish it off with a clear jewelry resin. We will cover two different projects: one with stained glass, and one with millefiori glass. These projects are small and manageable. I felt that it was important to begin with a class that would offer design freedom, brilliant color, and simplicity. When learning a new technique in what is perhaps an unfamiliar medium, it is always best to start simple. Even more so during this current crisis, I feel that students who are turning to online learning are likely hoping to detach from the stress of our daily lives. Navigating in an online learning environment can be a challenge unto itself and the subject matter should be presented in a way that does not overwhelm.
Jennifer Austin's is teaching several sections of Stained Glass: Soft Soldering in October and November. Sign up for it and the rest of our ArtSchool Online classes at artscenter.live/ArtSchool.
Art instructors who are interested in exploring the possibility of offering online instruction through The ArtsCenter should contact Jenks Miller, ArtSchool Manager, at jmiller@artscenterlive.org.