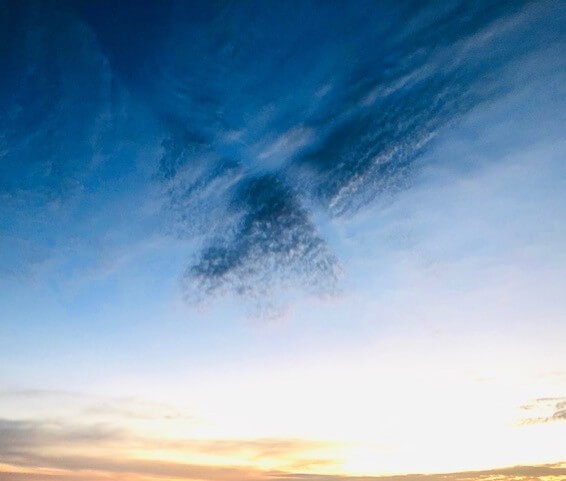 Sky Watch
by Jennifer Salter
Sitting in lotus pose
alongside the dunes
shoreline waves
breaking
sky and ocean
divide
garbage truck compacting plastic-glass-cans-bags-umbrellas-chairs, a fortissimo clash
separate
silence.
storm winds shift while
beneath me
the tectonic plates
a foundation
unfasten embedded interactions, a disruptive witness
surround
human, unyielding
to gull squawks
judgment confines, bones
ache.
___________________________
Sitting in lotus pose
alongside the dunes
sea oats
transplanting
my palpable
sigh
trapped, inside
the plastic ring, a gull
eye
watches, broken
wing.
view cloud, as if
spirit, wings open
stillness, the rehearsal assignment
spine straight, breathing
slows, quiet
mind, earth
healing
over
time.
This poem was created by student Jennifer Salter in Dina Greenberg's recent creative writing class, Writing to Heal Mother Earth. Photo by the author.