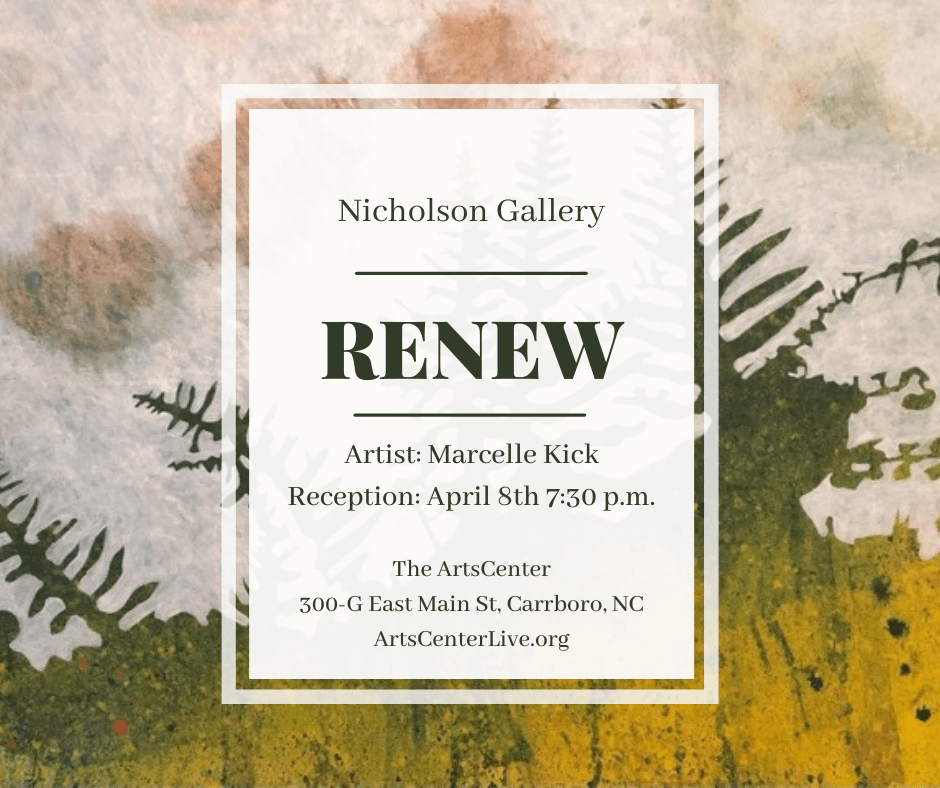 Artist Bio
From an early age I enjoyed being creative.  In the 3rd grade I won "best log cabin" to be
exhibited in the Elementary school art show.  I remember my teachers kept asking if my
Mother had helped me make it, and I kept saying "No." (why were they asking me that?)
At that point, my love for art and design was cemented.
In 1992, I graduated from ECU with a BFA in Environmental Design.  The last 30 years I have
worked as a Designer doing museum exhibits, product design, chalkboards, model making,
retail displays and visual merchandising, as well as gallery curation.  Whatever my job is, I'm
always honing my creative problem-solving skills.
Exhibition summary
Over the years I have "rescued" sheets of polystyrene (Styrofoam) from the waste stream
with the notion that they could be used to make art.  When the pandemic hit two years ago,
I had the time, energy, and creative will to pull out these materials and start experimenting.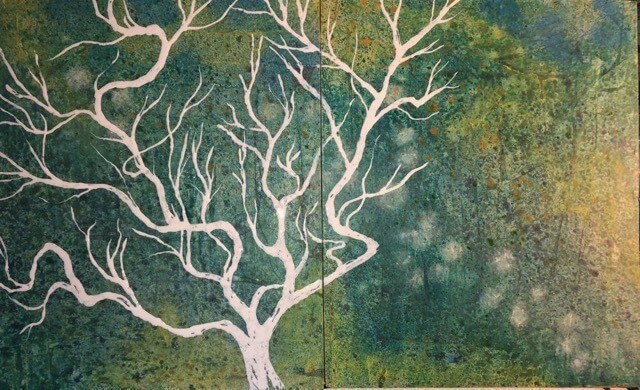 Newsprint, packing paper, and other various discards were utilized with acrylic paint, graphite, paint pens and soft pastels.  The practice of wet-glue-papering each polystyrene board became an exercise in meditation for me.  These upcycled materials were rescued from the landfill and waterways, but
they really saved me, keeping me sane in a time of confusion and stress.
I am delighted to share this collection of work with the public at the ArtsCenter in Carrboro.
-Marcelle Kick