Welcome to another segment of Artist Spotlight. It is my pleasure to introduce to some, and present to others, Photographer, Sia Yazdanfar. This June, Sia Yazdanfar's Accidental Traveller will exhibit in the Nicholson Gallery.
"Boasting some of the most colorful landscape & locals I have ever encountered, Hormozgan Province borders the gulf where it meets the Strait of Hormuz, the preeminent strategic chokepoint on Earth. I believe these voyages yielded some of the most kaleidoscopic & engaging photos I have had the privilege to shoot, capturing some of the lesser known parts of the Middle East"
– Sia Yazdanfar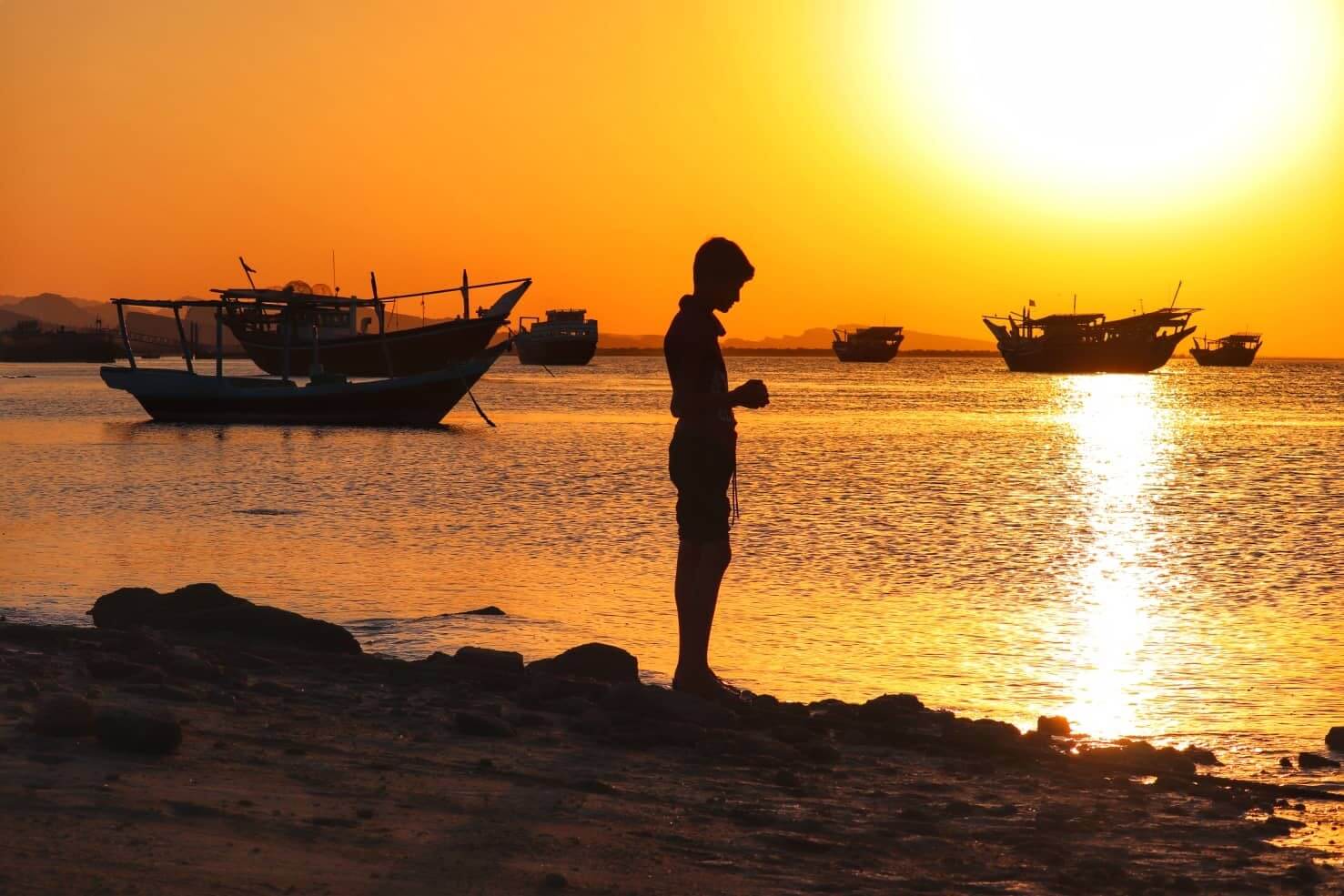 I had the pleasure of interviewing my friend, Sia. Below is an excerpt from our conversation. The opening receptions for this exhibition takes place, June 10th and 17th, 6:30 p.m. – 9:00 p.m. Plan your visit today!
CHASYAH SCOTT: Tell the audience a little about yourself.
SIA YAZDANFAR: I'm a freelance photographer dividing my time between the Middle East and the United States. My current focus is drawing attention to lesser known parts of my birthplace, Iran, and sharing my experiences through the medium of photographic storytelling.
CHASYAH SCOTT: How long have you been a photographer?
SIA YAZDANFAR: I have been an avid photographer for a bit, however I only began pursuing the craft professionally 5 years ago.
CHASYAH SCOTT: What is your inspiration behind Accidental Traveller?
SIA YAZDANFAR: I had a series of photography expeditions planned in both East and West Azerbaijan Provinces in 2021. Upon returning to Iran, I encountered restrictions in travel throughout the country due to the pandemic. I chose to head south to Hormozgan Province, which borders the Persian Gulf to spend a few days to soak up the sun and reassess my plans. That change in destination was a catalyst for revamping my entire itinerary. The people and places of these coasts and islands were some of the most colorful I have encountered throughout my travels.
CHASYAH SCOTT: What prompted your travel to the Middle East during the pandemic in 2020?
SIA YAZDANFAR: As someone in the beginning of their trajectory as a visual artist, a lot of my growth hinges on sharing my work with larger audiences. The best opportunity for that is through exhibitions. During the pandemic, especially in 2020, galleries were shuttered and in-person shows were nonexistent. Once flights resumed to Iran, I chose to navigate travel as carefully as possible and expand my body of work. While the world was at a standstill, I was zigzagging back and forth in my birth country, documenting the saffron harvest in the village of Se Gonbad, photographing traditional Caspian fishing methods in Darya Bisheh, and spending time with master weavers in the desert city of Kashan.
CHASYAH SCOTT: How have your travels to the Middle East helped in birthing this exhibition?
SIA YAZDANFAR: Quite simply, without these travels, these exhibitions wouldn't exist. I recently returned from an extended journey to the Sacred Valley in Peru, and the Amazon Rainforest, a transformative experience. So while I am fortunate to have traveled the world extensively, the sense of place I experience when in Iran is something that is hard to define. Whether it is the result of thousands of years of history, the kaleidoscope of regional colors, the potpourri of cultures, or something else, returning there is what I look forward to more than any other destination.
CHASYAH SCOTT: What do you hope visitors experience when perusing Accidental Traveller?
SIA YAZDANFAR: I want to transport viewers and patrons to places which they may not otherwise be able to experience, and highlight the beauty of everyday life in less explored, misrepresented parts of our world. I hope while these images may draw attention to our differences, they also allow us to find similarities in our cultures and daily lives.
Artist Statement
I am a freelance photographer, born & raised in Iran, with extended time throughout my formative years spent in Spain, Pakistan, & Nigeria. I have resided in the United States for the majority of my adult life. A few years ago, in 2017, I went back to my motherland to reconnect with my roots & explore the timeless traditions & trades of different regions in the country. My series of exhibitions upon my return stateside served as a visual tapestry of the millennia-old architectural wonders of Iran.
In 2020, at the peak of the pandemic, I traveled once more to the Middle East. As a contrast to the photographs of mosques, palaces, tombs & other historic sites in my earlier exhibitions, this next wave of journeys focused on the people whose daily lives were encompassed by those spaces. I captured images of the saffron harvest in Seh Gonbad, traditional Caspian fishing methods in Siyahrud, & silk fabric weaving in Kashan.
Through my photography, I seek to share with the viewer the many layers that comprise this ancient civilization, where despite the influx of modernization, certain ways of life continue as they have for centuries, if not longer. In my path as a visual artist, I am attempting to inform my audience of a sense of place in far-flung locales which they may otherwise not have the opportunity to experience.
-Sia Yazdanfar
About the Author
Chasyah L Scott is the Marketing Director and Gallery Manager at The ArtsCenter. For more information about The ArtsCenter and the Nicholson Gallery visit ArtsCenterlive.org. The ArtsCenter is located at 300-G East Main St, Carrboro, NC 27510.